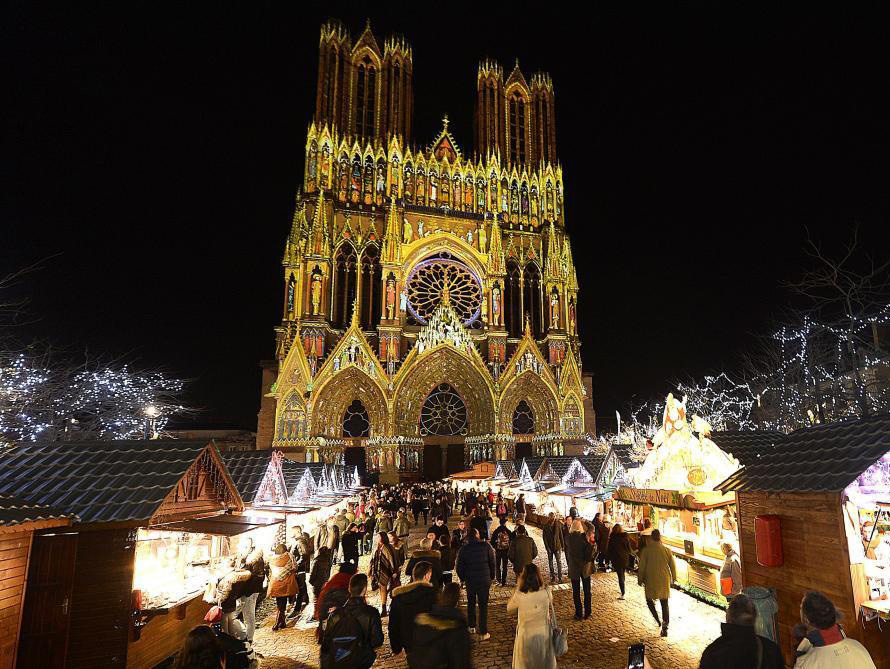 Reims Christmas Market 2019 will start on 22nd November until 29th December 2019 on the forecourt of Notre-Dame Cathedral in Reims and throughout the city centre.
45 minutes from Paris, Reims Christmas Market is the 3rd largest Christmas market in France.
140 chalets await you at the foot of the cathedral, in a unique setting, to offer you regional specialties, crafts, gift ideas and delicacies.
For more than a month, its warm and family atmosphere will delight parents and children alike.
For more info: www.reims-tourisme.com/le-marche-de-noel